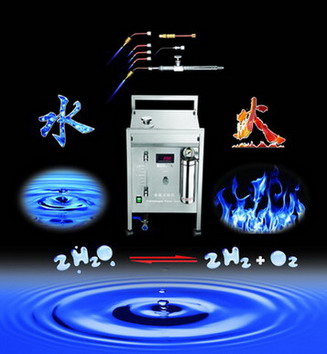 tel:0574-88040068
0574-88040098
fax:0574-88040078
MOBIL:13906689267
About us
Position: Home > about us
 
 

  Our factory is located in Mingzhou industrial zone in the southwest suburb of Ningbo -- a beautiful harbor city. Situated in the southwest side of the crossing between Mingzhou Avenue and No 34 provincial way, the company has very advantageous transportation, 8 km from Ningbo Airport and 17 km away from railway station, 3km from Dongqiao passageway of Yongjin Highway and 5km from West passageway of Ningbo Beltway. It only takes 2 hours to Hangzhou and 3 hours to Shanghai and Suzhou by drive. The company occupies 4000 m2 and construction area of phase one project is 2000 m2.


  The factory is a private company relying on science and technology, which develops from small scale to big step by step. The initiator Wang Feng (personal introduction) utilized the scientific fundamental of hydrogen manufacturing by water electrolysis and compared the advantage and disadvantage of all varieties of machines at domestic and abroad to innovate and devise many updated technology. In 1995, he finally developed the oxy-hydrogen flame generator of water electrolysis for meeting the demand of platinum naked flame welding in jewelry industry. It was the pioneer in domestic jewelry industry. The performance of high temperature, thin fire, safety and easy operation is suitable for welding platinum, gold, silver and other noble metal silk and chain. Therewith, our factory took the lead in giving the name of :"Water welding machine" and at the same time developed the brand of "Mansun".
   In acryl glass industry, oxy-hydrogen flame is applicable for high efficiency flame polish of uncut acryl glass. Nothing remains but to brush the burr with oxy-hydrogen flame, and then the burr will be smooth as polished. So this kind of machine is called "flame polisher". Our factory gave it a precise name "OXY-Hydrogen FLAME GENERATOR".
In 1996, our factory developed the first generation of products which have been replaced now.
  In 1998, the second generation appeared. In July 1999, the standard products called Mansun-2000 oxy-hydrogen flame generator came to the market. The official website was built in the same year for providing more information and better service.
In 2004, the third generation - Mansun 2008 series oxy-hydrogen flame generator was developed with good performance and availability such as no carbon oxy hydrogen, high temperature, thin fire, safety, good reliability, no pollution and low cost.
 

Production Philosophy
By professional technology create professional brand equipments in professional field
Business Philosophy:
Receive trust by sincerity, receive victory by quality and create brand by service.
Base on present and expect future

  Every type of Mansun oxy- hydrogen flame generator was accumulated abundant technical experience in many years; we try our best to keep cheap price and good quality in the industry. Base on the business philosophy of "receive trust by sincerity, receive victory by quality and create brand by service" and abundant experience in many years, the specialty , technology and availability of Mansun oxy- hydrogen flame generator has developed an unique style of own. We have the confidence of being the top brand of small size oxy- hydrogen flame generator.
At present, Mansun oxy- hydrogen flame generator has spread to over 20 provinces and expanded to Southeast Asia, Middle East, US, Turkey and UK. Until July 2009, the company has over ten thousands of customers.


"Available, easy to operate and wearable" is our slogan in many years. We sincerely appreciate the trust and support from customers. In the new century, we will try our best to provide better Mansun products to old and new customers over the world.

 
返回产品首页